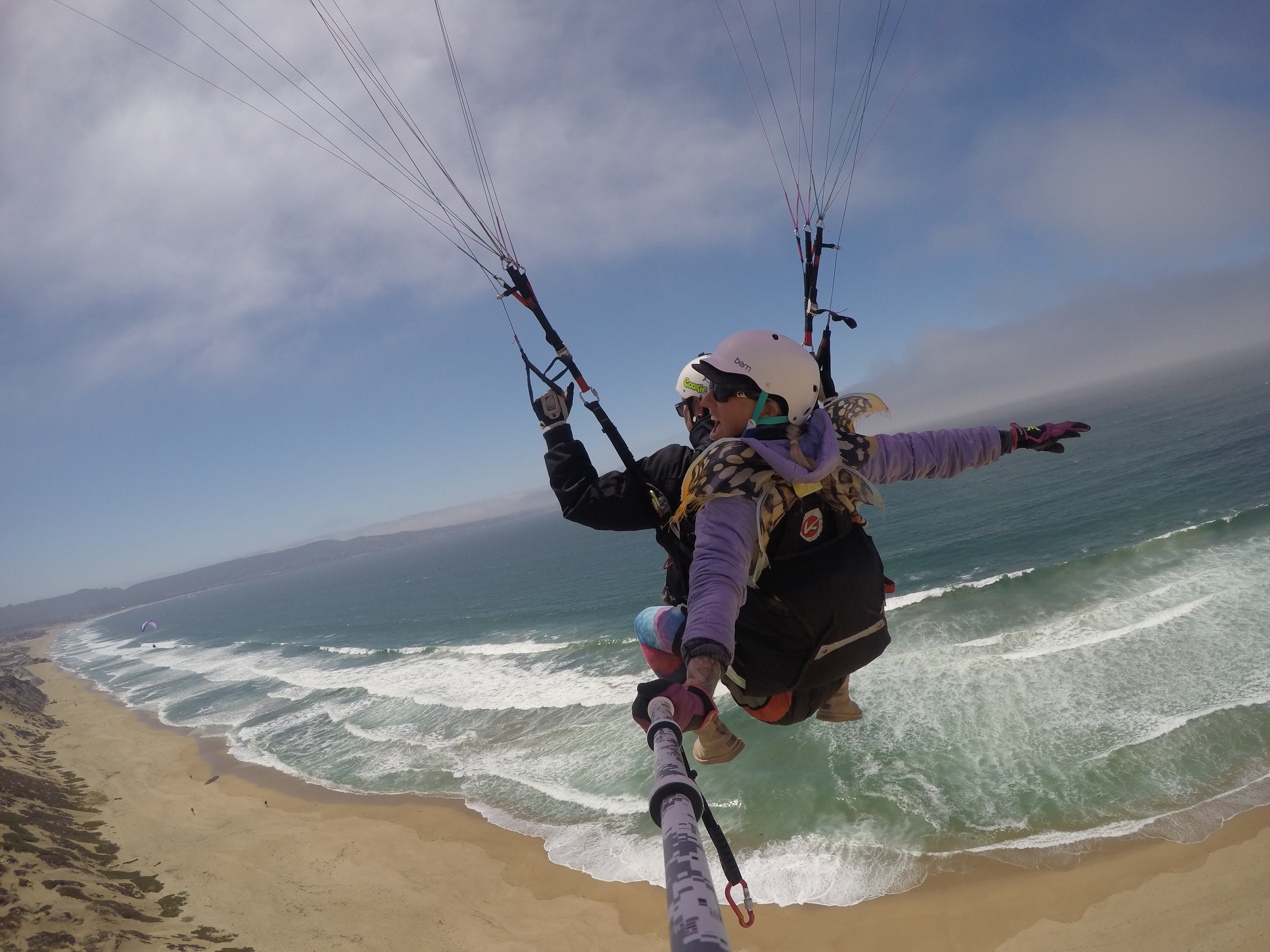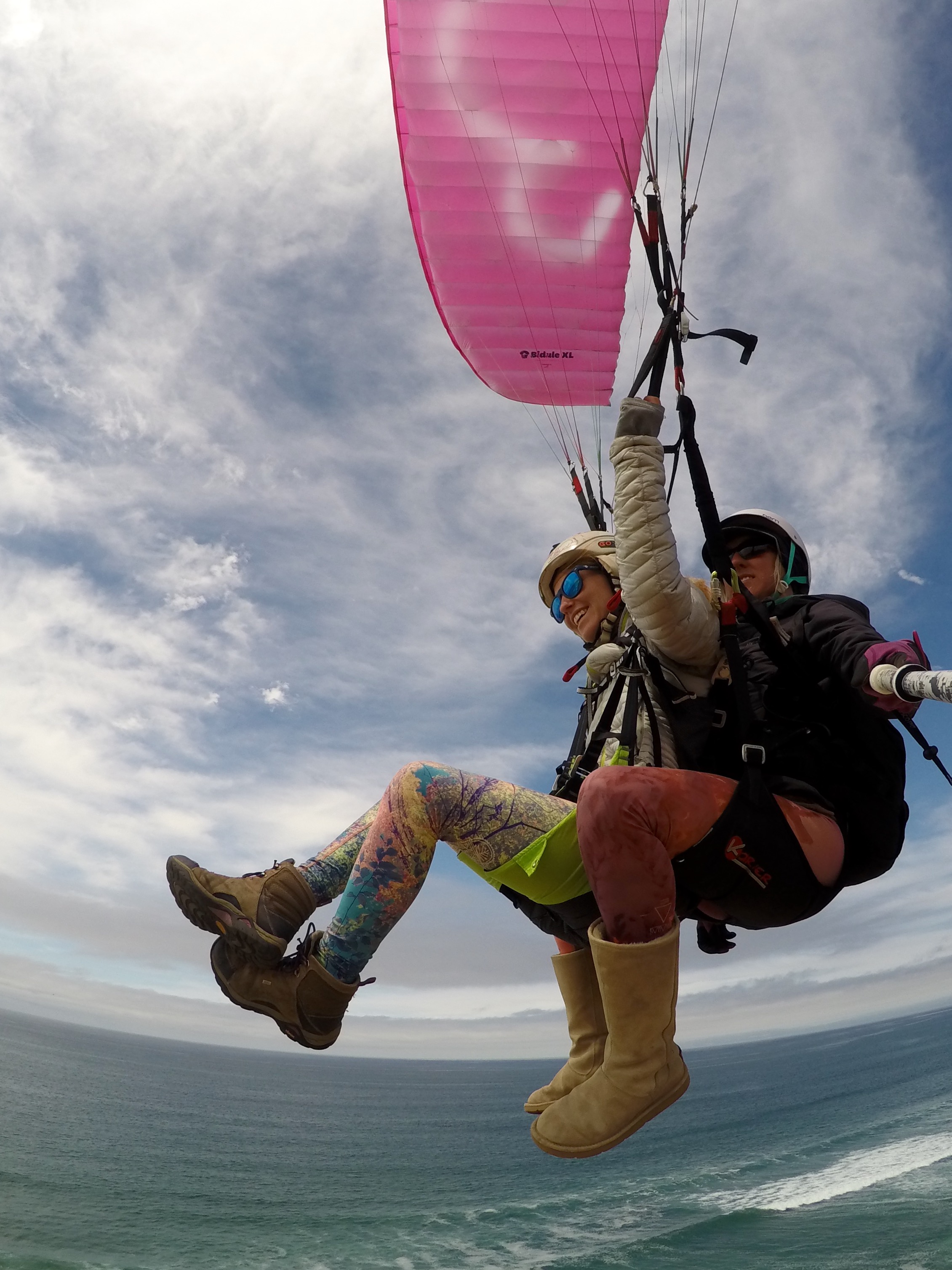 Tandem Instructional Flight
$229 for 20-30 minute flight
$179 for up to 10 minutes of air time
coastal soaring Tandem flight over beautiful monterey bay
With pictures add $75
Email us at MontereySkySports@gmail.com or Call (831) 275-0719 to schedule

Once you have scheduled a flight appointment please review and sign our WAIVER
The smooth ocean breeze pushes on shore, and we are able to stay aloft and fly with birds at the edge of the ocean along the sand dunes. Ridge soaring tandems are a perfect introduction to the sport of paragliding. We literally surf the wind as it creates lift blowing over the dunes. The flight can be as mellow or as exciting as you are in the mood for, just let our instructors know how you are feeling.
At Monterey Sky Sports we use paragliding tandems as an introduction to the sport. Before we even take off, we will briefly go over the process of launching, flying, and landing. The paraglider is controlled through weight shift and control lines, once airborne we will talk you through turns and steering and even let you fly the glider yourself if the conditions permit! The tandem gliders that we fly are specially built to carry two people. Both the tandem pilot and tandem passenger have their own harness and are connected to the glider via a spreader system. Helmets are provided.
GOOD TO KNOW:
The cool temperature of Monterey summers combined with the wind chill of the flight can be quite cold (even if the inland temperature is warm). We recommend dressing in layers and bringing a light weight down jacket.
What to wear and bring:
Comfortable shoes or boots are best (we are walking around on the sand so high tops come in handy for helping keep piles of sand out of your shoes)

Layers on top: long sleeve shirt and light weight down jacket

Comfortable warm pants

Gloves

Sun Glasses

Hat for sun protection (we provide a helmet)

Sunscreen, hydration, and a snack